Welcome to our Certificate in School Ministry and Liturgy Preparation.
To view the resources you will need a password and this will be given to you at the next session on Tuesday 26th January.
To post comments and opinions on the blog page you will need a separate password which will be emailed to you using the email address that you used when you registered for the course.
If you experience any difficulties in using the site, please email lhogan@erst.ie and outline the problem you have experienced.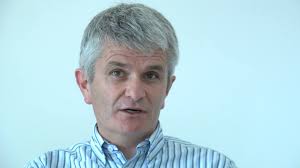 We are very grateful to Fr Eamonn Fitzgibbon (Eamonn.Fitzgibbon@mic.ul.ie) from MIC who is course coordinator.
Eddie Bourke (ebourke@erst.ie) organises the course for the Edmund Rice Schools Trust.
The resources for each of the five nights will be available at the menu 'Resources for School Ministry' above. They are password-protected and we are asking you not to disclose the password to non-participants.
Much of the learning will occur after each session through your interaction with other participants on the 'Blog' which you can access at the menu above. You will need to log into the site using the credentials sent to you by email.